E-Learning, Innovation, and Teaching Excellence (ELITE)

Welcome to the ELITE website! ELITE team is committed to providing excellence and leadership to the diverse MC community in the areas of instructional professional development, learning technology support and college-wide academic initiatives. We hold ourselves accountable to seek and provide practical, innovative solutions to enhance the learning experience of faculty, staff and students.
You can now access workshop material through The Hubnew window, which serves as an online repository of teaching tips and strategies created by Montgomery College faculty and to provide a virtual space for faculty to discuss innovative teaching ideas. Check out the Five-Minute Faculty Development Videosnew window and Teaching Tips of the Monthnew window on The Hub!
---
Important Message
Skip section
Remote Working
Resources are available for employees while the College operates remotely. Visit the Working Remotely website for guidelines and suggestions.
End of section
Latest News
The goal of Open Education Week is to raise awareness about free and open educational opportunities that exist for everyone, everywhere, right now. Montgomery College wants to highlight how open education can help people meet their goals in education, whether that's to develop skills and knowledge for work, supporting formal studies, learning something new for personal interest, or looking for additional teaching resources.
Visit the Open Education Week website for more information!
Blackboard Ally
Make your LMS digital content more accessible with Blackboard Ally.
Blackboard Ally works seamlessly with your Learning Management System (LMS) to gauge the accessibility of your content. Ally provides guidance and tips for lasting improvements to your content accessibility.
Receives feedback on the accessibility of your content
Improves content accessibility with Ally's step-by-step instructions
Integrates seamlessly with Blackboard Learn, Instructure Canvas, Self-hosted Moodle, Open LMS, and D2L Brightspace
Automatically checks course materials against WCAG 2.1 accessibility standards
Provides students with accessible alternative formats such as audio and electronic braille
Delivers guidance to instructors to improve accessibility of their course content
Visit Ally for Learning Management Systems Helpnew window for additional information.
We hope your Spring semester is off to a great start. Much is happening in the areas of distance education and professional development. Read the ELITE Spring 2021 Newsletter (PDF,

) to see some highlights of the activities taking place.

To learn more about ELITE, select one of the options below.
Professional Development
Learn about our workshops, classes, and programs. ELITE offers several learning pathway certificate programs every year.
Calendar
Take a look at our calendar to see what workshops and classes ELITE is offering for all employees.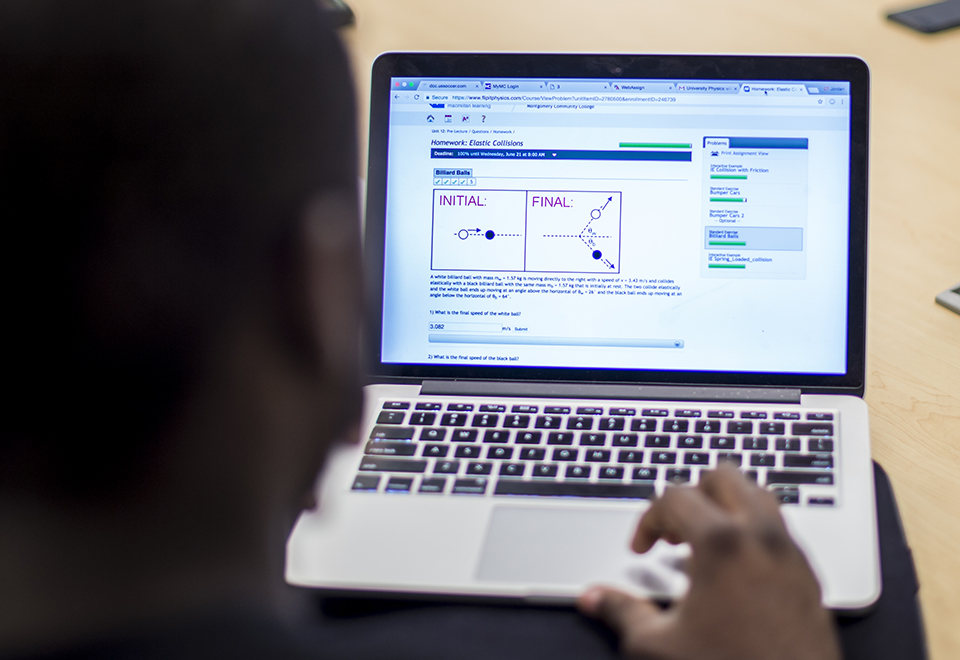 Online Teaching Trainings
Looking to teach online? Find out how to get started with Blackboard, the Learning Management System that the College uses for online classes.
Skip sidebar section
Have Questions?
Our office is open Monday-Friday, 8:30 a.m.-5:00 a.m.
End of sidebar section