Small Business and Entrepreneurship
T2 Technology Transfer - NEW Class
Introduction to Technology Transfer and Commercialization
This course provides an introduction to the field of technology transfer--the process of moving discoveries and inventions from the lab into organizations that transform them into the innovative products and services that improve people's lives and drives economic growth. The course provides a unique opportunity for students to comprehend the processes used in technology transactions and the issues encountered along the pathway of moving from invention to innovation. Students will gain insight from professionals in a variety of institutions with substantial expertise in the field and develop an understanding for the type of operations undertaken in a technology transfer office.
Course: SMB035, 30 hours, CRN#24528
Rockville Campus, 9/27 - 12/13/23, Wednesdays 6:30 p.m.- 9:00 p.m.
$245 + $250 fee = $495; NMR add $225.
Introduction to Technology Transfer and Commercialization is taught by two industry experts. Elliot P. Levine and Jeffrey M. Alexander Ph.D.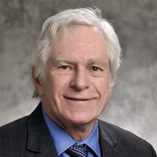 Elliott P. Levine
Levine Energy and Environmental Strategies
Jeffrey M. Alexander Ph.D.
Senior Manager, Innovation Policy
Instructor Biographies:
Education:
Mr. Levine holds an M.B.A. in Finance an MSPH in Environmental Science and Engineering and a B.S. in Chemistry
Elliott P. Levine has over 30 years of experience in technology transfer, managing Federal demonstration projects, technology grants to pioneering energy efficient and renewable energy companies. He has performed strategic planning for more efficient industrial technologies and biofuels demonstration projects. Other areas included renewable heat, biomass power, efficient glass production and clean cookstoves development (a developing world initiative). Elliott also served as the Federal Manager for the Biomass Research and Development Technical Advisory Committee which informed the Federal Government on strategic R&D needs for deploying biofuel, bioproducts and biopower sustainably.
Elliott recently served as Senior Fellow for the Montgomery County Council working to identify programs which could assist locally based technology startups from scientific institutions with commercialization support from the County.
Elliott Levine is highly knowledgeable of the Federal R&D infrastructure, technology transfer processes and grants and technology management. Elliott has been involved in technology transfer throughout his career. Elliott worked at Argonne National Lab's Technology Transfer Center. He later taught the TTSDC Introduction to Technology Transfer class at both the USDA Graduate Evening School and later at the NIH/FAES school. He is currently VP of the Technology Transfer DC Chapter.
Education
PhD, Management & Technology, The George Washington University School of Business
BA, International Relations, Stanford University
Jeffrey M. Alexander has 25 years of experience in science and technology policy analysis, strategy consulting, and research on innovation management. He is an expert in applying advanced analytics to administrative records and other types of "big data" to inform policy and management decisions. He has applied his knowledge of data science and innovation dynamics to studies in technology forecasting, tracking breakthrough innovations, R&D investment analysis, and the assessment of regional innovation clusters. He has also led projects in corporate innovation management, evaluation of public R&D programs, the design of institutions for research and technology commercialization, and information visualization.
Dr. Alexander is a strong team leader who has industry experience in market research and corporate strategy in the telecommunications, enterprise software, and information services sectors.
Courses for Small Businesses and Entrepreneurs
At a Glance Class information may be found at the WDCE Schedulenew window
For more information about current classes visit:
Please note that the courses listed below are not necessarily offered each term. Please check the WDCE official schedule for more information about dates, costs, locations and course descriptions.
Courses for Small Businesses
Small Business:
SMB322 – Home Inspection: Make it Your Business

SMB967 – Home Inspection Continuing Education Part I – Spring only
SMB968 - Home Inspection Continuing Education Part II – Spring only

SMB181 – Home Improvement License Law and Business Basics
SMB029 – Accounting Principles for Small Business
SMB264 – Business Feasibility: Will Your Venture Work?
SMB299 – Contracting with the U.S. Government
Marketing
SMB962 – Beyond Marketing: 5 Ways to Grow Your Business
SMB341 – Marketing Mixer
SMB342 – Marketing Workshop
Entrepreneurship Courses
ENT001 – Business Lifecycle, Introduction
ENT002 – Entrepreneurship & Operations
ENT003 – Entrepreneurship & Finance
ENT004 – Entrepreneurship: Marketing
ENT006 – Entrepreneur's Mindset
ENT007 – Tech Transfer, Innovation Introduction
ENT008 – Entrepreneurial Mindset, Leadership & Ethics
ENT009 – Entrepreneurship: Innovation, Invention & Impact